This year's Marie Jahoda Summer School entitled "The Global Digital Work Place" focused around new ways of working enabled and shaped by digital technologies. For instance online working plaforms such as Amazon's mechanical turk but also the emergence of global value chains through which today's multinational companies operate have lead to new forms of work distributed across distances.
As part of the conference twenty PhD students and early career researchers presented their research covering a variety of themes studying contemporary work conditions; cooperative relations in software development, labour rights in the digital age as well as the circumstances of digital content writing as a form of freelance work were likewise explored and discussed. Each day started with an introductory lecture given by experts who also commented on students' presentations.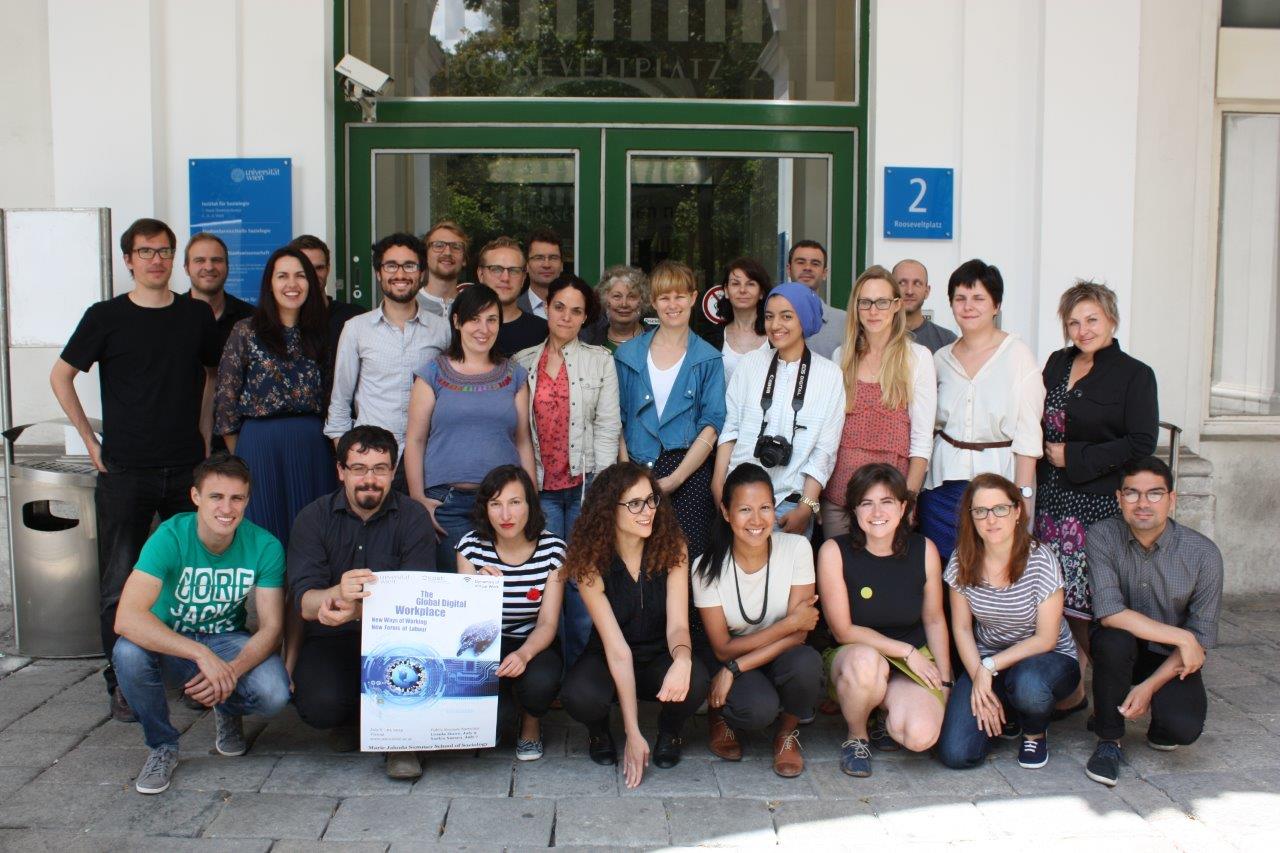 (c) Sociology Department, University of Vienna
The conference offered an encouraging environment to present findings and insights and enabled a lively discussion and exchange among students and researchers. Apart from dinner and lunchtime meetings, the conference included a guided tour through the Karl-Marx-Hof referring to it's history as part of the so-called "Red Vienna" (1918-1934).
The Summer School was organised by the Sociology Department, University of Vienna and "The Dynamics of Virtual Work", an interdisciplinary international research network funded by COST, the European cooperation network in science and technology.